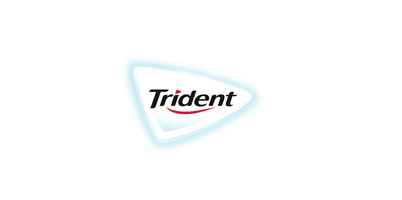 Program Gives Consumers a Way to Help Provide Dental Care to Underserved Children
EAST HANOVER, NJ — Trident® has been helping Americans maintain good oral health for more than 50 years and, as the original sponsor of Oral Health America's (OHA) Smiles Across America® (SAA) program, is giving consumers nationwide a chance to help youth in need of oral care.
OHA, a national non-profit organization, working to educate Americans about the importance of dental care to overall health and well-being, launched SAA to provide oral disease prevention services for school-aged children who are uninsured and underserved due to issues of poverty – including lack of resources and transportation barriers. During the week of September 20th, every pack of Trident gum purchased at retailers nationwide will spur a five-cent donation to the SAA program, up to $250,000.
"Trident is committed to helping maintain good oral health and proudly supports SAA as it continues to advance its mission of providing access to oral disease prevention services for children," said David Greci, Senior Associate Brand Manager, U.S. Gum.  "We hope purchasing Trident gum this week is a simple way people can help support this worthwhile cause."
In 2004, Trident provided funding to help launch SAA and support oral disease prevention services for children. Trident® Sugar Free Gum continues to be a major supporter of SAA as part of an ongoing commitment to the advancement of oral care in America's youth.
"We are honored to once again have the support from Trident as we bring essential oral health care and education to children through SAA," said OHA President and CEO Beth Truett.
To learn more about SAA, please visit www.oralhealthamerica.org. For more information on Trident, visit Facebook.com/Tridentgum.
# # #
About TRIDENT Gum
TRIDENT gum, the first national sugar free gum, has long been a pioneer in providing oral care benefits to consumers. TRIDENT is one of Mondelēz International's "Billion Dollar" brands, and is loved by a global community of thirteen million Facebook fans.  Visit www.facebook.com/tridentgum.
About Mondelēz International
Mondelēz International, Inc. (NASDAQ: MDLZ) is a global snacking powerhouse, with pro forma 2014 revenue of more than $30 billion.  Creating delicious moments of joy in 165 countries, Mondelēz International is a world leader in biscuits, chocolate, gum, candy and powdered beverages, with billion-dollar brands such as Oreo, LU and Nabisco biscuits; Cadbury, Cadbury Dairy Milk and Milka chocolate; Trident gum and Tang powdered beverages.  Mondelēz International is a proud member of the Standard and Poor's 500, NASDAQ 100 and Dow Jones Sustainability Index. Visit www.mondelezinternational.com/ or follow us on Twitter at http://www.twitter.com/MDLZ.
About Oral Health America 
OHA's mission is to change lives by connecting communities with resources to drive access to care, increase health literacy,and advocate for policies that improve overall health through better oral health for all Americans, especially those most vulnerable. Through Smiles Across America®, which serves 460,000 children annually, the Wisdom Tooth Project®, which reaches tens of thousands of older adults, and the Campaigns for Oral Health Equity, which prioritize oral health alongside other chronic diseases, OHA helps Americans of all ages to have a healthy mouth and to understand the importance of oral health for overall health. For more information about Oral Health America, please visit www.oralhealthamerica.org.
®Smiles Across America and Wisdom Tooth Project are both registered trademarks of Oral Health America
Like Oral Health America and Trident on Facebook, Facebook.com/OralHealthAmerica, Facebook.com/tridentgum
Follow Oral Health America and Trident on Twitter, @Smile4Health @tridentgum
CONTACTS:                                          
Anna Ditchev, Hunter PR
(212) 679-6600 x41-334, aditchev@hunterpr.com
Kimberly Fontes, Mondelēz International
(847) 943.5678, news@mdlz.com