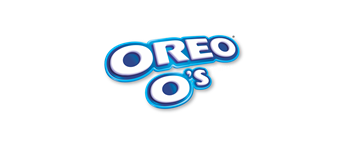 Fans will Enjoy the Same Great Tasting Flavors They Know and Love
Lakeville, Minn. –Post Consumer Brands and Mondelēz International have teamed up for the sweet return of OREO O's®, the deliciously memorable cereal from the 1990s and 2000s. Iconic OREO® cookie bits and a crème coating are combined to make chocolatey, crunchy O's that can be enjoyed in a bowl with milk, or straight out of the box at any time of day. Originally launched in 1998, OREO O's® have been off store shelves since 2007, until its return this month.
"Cereal lovers around the world have been asking to bring back this cereal for an entire decade, so we are thrilled to be able to work with Mondelēz International to make this sweet dream come true," said Roxanne Bernstein, Vice President of Marketing, at Post Consumer Brands. "Similar to the original cereal our fans loved, the new OREO O's® will provide a total sensory overload of chocolate and cookies and crème sure to satisfy established and new fans alike."
OREO® cookies have long been milk's favorite cookie, so a cereal was a natural extension for the brand. Fans already enjoy the OREO® brand in many cookie flavors, OREO®  cookie pieces in ice cream or even in the form of a candy bar! Now, cereal lovers and fans of OREO® in all forms have a new reason to celebrate.
Post OREO O's® will start rolling out to select store shelves this month and will be available at grocers nationwide beginning in January. More information about OREO O's® can be found at www.postconsumerbrands.com/brands/oreo-os/.
Post is also introducing new HONEY MAID® S'mores cereal this month. Each bowl is filled with chocolatey flavors, sweet marshmallows and the delicious taste of HONEY MAID® Graham Crackers.  It's never been easier to enjoy the time-honored campfire treat indoors.
Find Post OREO O's® and Post HONEY MAID® S'mores cereal near you by using the store locator: www.postconsumerbrands.com/store-locator.
About Post Consumer Brands
Post Consumer Brands is a business unit of Post Holdings, Inc., formed from the combination of Post Foods and MOM Brands in May 2015. Headquartered in Lakeville, Minn., Post Consumer Brands today is the third largest cereal company in the United States, with a broad portfolio spanning all segments of the category — from iconic household name brands and value ready-to-eat cereals to natural/organic and hot cereal varieties. As a company committed to high standards of quality and to our values, we are driven by one idea: To make better happen every day. For more information about our brands, visit www.postconsumerbrands.com.
About Mondelēz International
Mondelēz International, Inc. (NASDAQ:MDLZ) is a global snacking powerhouse, with 2015 net revenues of approximately $30 billion. Creating delicious moments of joy in 165 countries, Mondelēz International is a world leader in biscuits, chocolate, gum, candy and powdered beverages, with billion-dollar brands, such as OREO®, LU and Nabisco biscuits; Cadbury, Cadbury Dairy Milk and Milka chocolate; and Trident gum. Mondelēz International is a proud member of the Standard and Poor's 500, NASDAQ 100 and Dow Jones Sustainability Index. Visit www.mondelēzinternational.com or follow us on Twitter at www.twitter.com/MDLZ.
###